Meet new people, improve your fitness, and hold yourself accountable by joining group classes at Body Refinery Gym.
With a variety of class options, you're sure to find the group environment that's right for you.
Attend an unlimited number of regular group classes with all BRG membership options. Or, choose a VIP membership package to access specialty classes, like hot yoga. Compare membership options to find the best fit for you.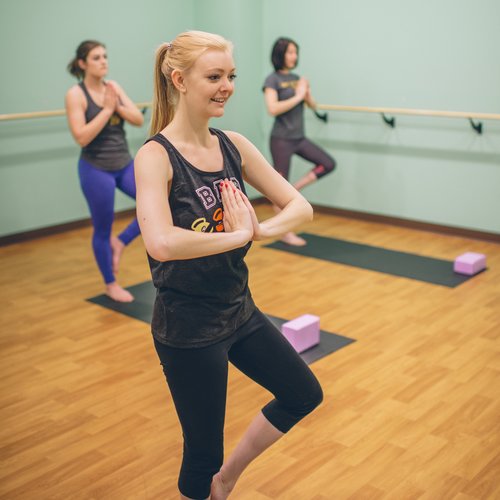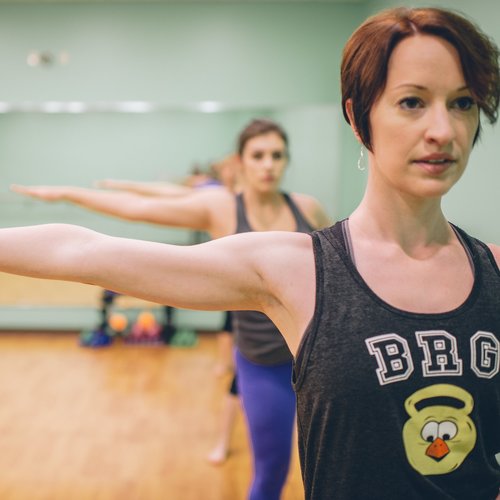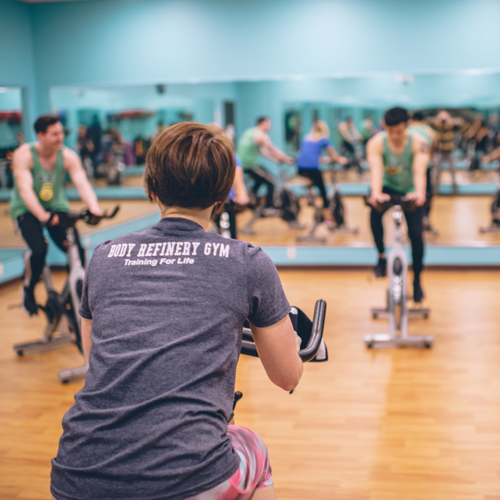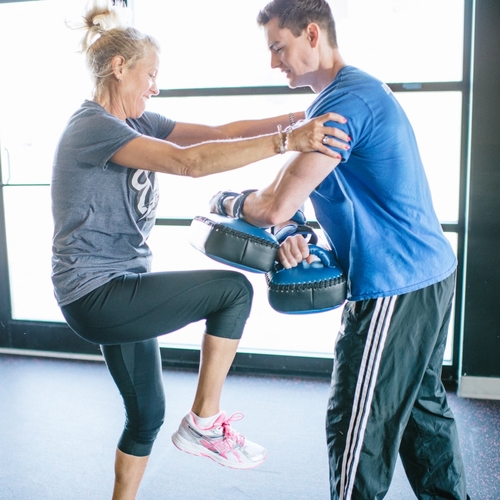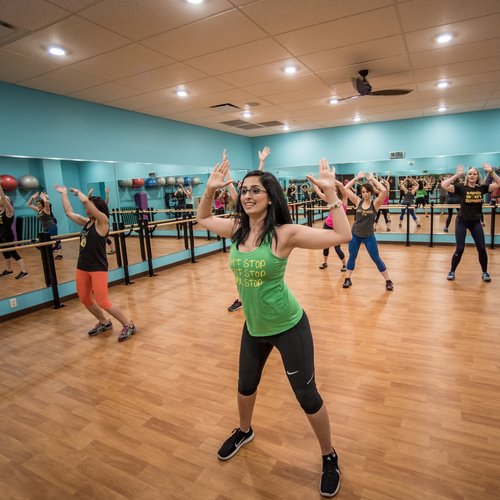 Thank you for observing good gym etiquette in BRG classes.
Here are a few key rules:
Please arrive to class on time – thank you for NOT entering after the class has started!

Please turn off all electronic devices while class is in session

Please keep side chatter to a minimum during class so we can focus together!
For all classes, please wear comfortable workout attire and athletic shoes. Make sure to bring a water bottle to stay hydrated!
For barre, yoga and hot yoga classes:
Bare feet or yoga sock with grips

Moisture-wicking workout attire (avoid wearing cotton in hot classes)

Long workout pants (to keep your leg muscles warm and flexible)

Hand towel (available to check out at out front desk)

Yoga towel to lay on top of mat (available to check out at our front desk)

Check out a yoga mat from the front desk – or bring your own!
For spinning and spinning recovery classes:
Bike shorts or capri-length workout pants recommended

Athletic shoes (clip on cycle shoes (SPD Compatible) optional)

Optional: padded seat cover
Ready to have some fun? See what's on the schedule this week.
Tip: Reserve your spot ahead of time through your BRG app to earn membership rewards!